Accessories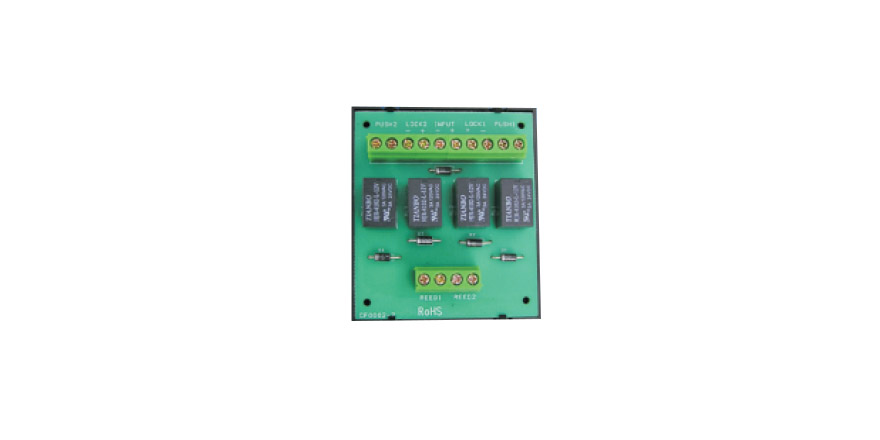 Power input: 12~24VDC
Relay rated: 3A/125VAC/30VDC
Dimensions: 73 (L)x 63 (W)mm
Operating Temper.: -20~+70ºC
Humidity: 0~95% non-condensign.
Easiprox ANSI Stand Alone Reader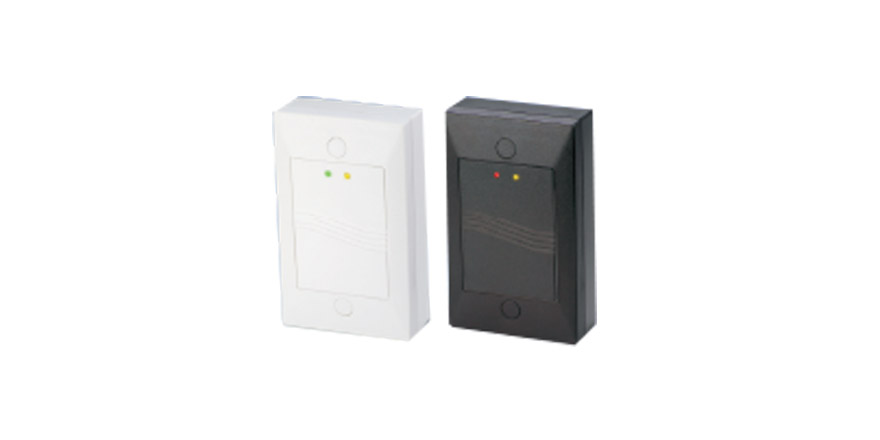 Operating Voltage: 12 VAC/DC
Current Draw: Pull in: 70mA/12VDC ; Holding :45mA/12VDC
RF Frequency: EM 125KHz
Input: 1 contact for request-to-exit button
Relay rating: MAX . 3A/24VDC
Memory Volume: 2000 Proximity cards or tokens
Read Range: 10~15 cm (Depending on local installation
Conditions)
Relay Strike Time: 0.7~42 seconds
Visual Signals:

Yellow: Power on
Green: Add Tags
Red: Delete Tags
Yellow/Red: Clear Memory
Yellow (flash): strike mode and timer adjustment
Operating Temperature: -20ºC~70ºC
Ambient Humidity: 5~95% relative humidity (noncondensing)
Case Material: ABS (UL94V0)
Color: Black/ Beige White
ILM-100 / Interlocking Relay Module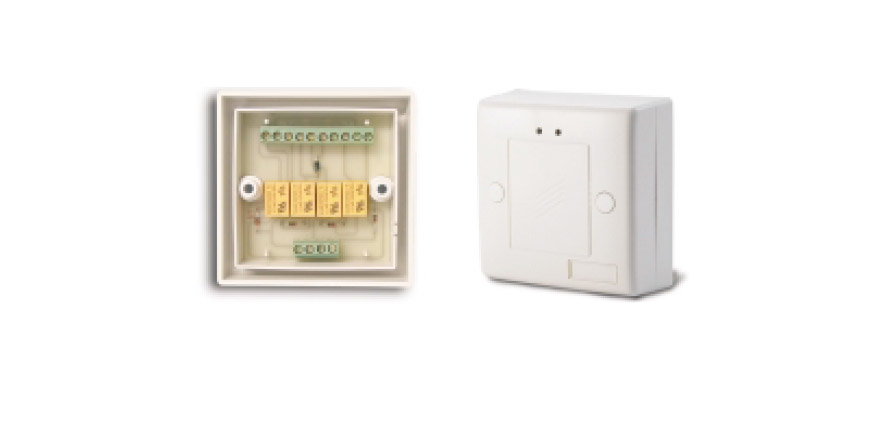 Case Size: 88(L)X88(W)X35(D) mm for Common Europe single-gang box sized
Relay rated 3A@125Vac, 24Vdc
12~24 V DC power input, input equivalent to Output voltage.(Lock-1, Lock-2 contact output)
Operating Temper.:
Humidity: 0~95% non-condensing.
PBT020 Release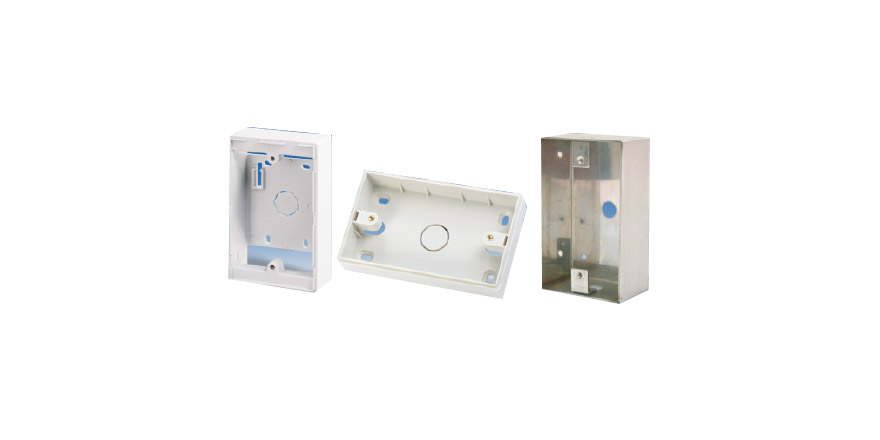 Faceplate: Stainless steel
Type of actuation: Momentary
Contact arrangement: single pole single throw
Max. Ratings : 3A/125V AC, 6A/24VDC
Contact resistance: 50 mΩ Max.(initial)
Operating life(Mechanical) : Over 100,000 times
LED Indicator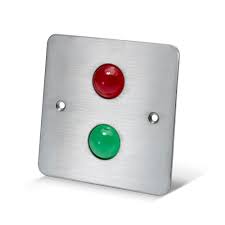 Robust LED Indicator
12/24VDC Selectable
Steady or Flashing mode
Optional Surface box
PBH350 Exit Push Bar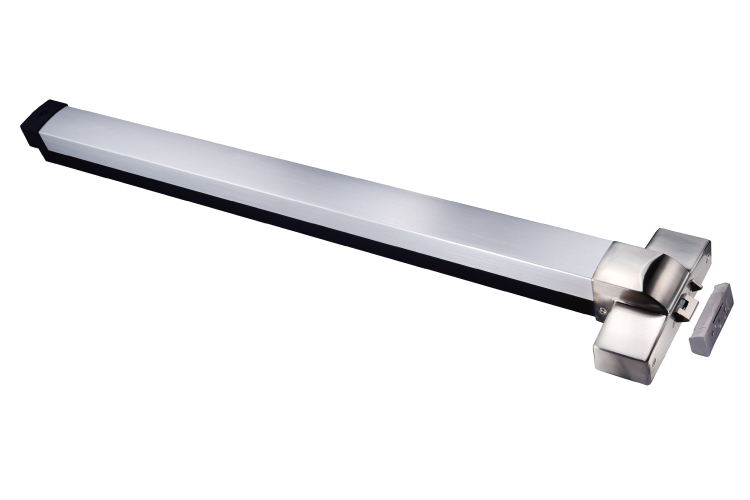 Egress Exit Push Bar, 680KG Static Strength
LED Indicator option (PBH350LED)
NO/NC/COM, 12/24VDC
95db Sounder (PBH350DE)
Clear Anodized Finish and Easy Installation
890x66x61.5mm
AD500 Automatic Door Opener
Easy Mount Automatic Door Opener
Optional Accessories available
Reversible on site Left/Right Handed Doors
Access Control System integration
100-240VAC
CE/UL Approved
Weatherproof Exit Button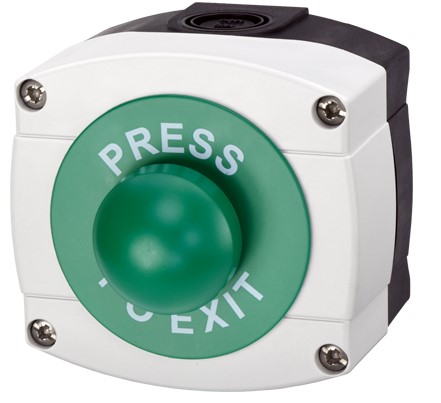 All weather and Extreme Environment Exit button
DPDT
NEMA 4X Rating
PBT1000BT Bluetooth Exit Button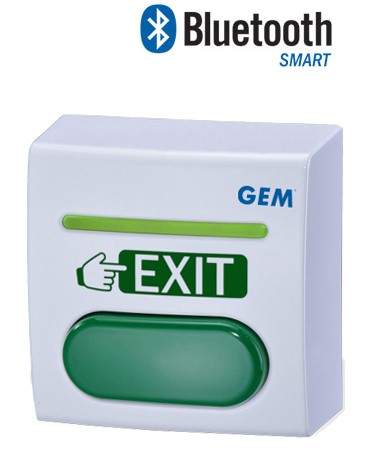 Exit Button built-in Bluetooth upto 20m
iOS/Android App
Administrator Add or Delete Users
Audit trails
Scheduled Timing Access or periods
PPB Handicap or Exit Button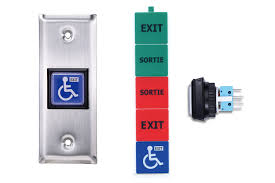 Illuminated Momentary SPDT Button
Interchangable lenses included (Handicap/Exit)
Stainless Steel Plate
MCS425